The Strategic Partnership Symposium: Strategic Partnerships to Strengthen International Competitiveness under the Corona Pandemic was held online on 15 March 2022. Professor Yasuyuki Kono, vice-president for international strategy, attended the meeting on behalf of Kyoto University.
This symposium was organized by the University of Tokyo in its capacity as chair university of the project "Building a Network of 'Strategic Partnerships' to Strengthen International Competitiveness among Japanese Universities", which was selected as a project for the "Japan Forum for Internationalization of Universities" in 2021. Kyoto University also assisted with the organization of the symposium as a member university of the project.
Following the symposium's opening address and a lecture by a guest speaker from within Japan, the symposium's international guest speaker, Professor Christian Schwarzenegger, vice-president for faculty affairs and scientific information of the University of Zurich, delivered a lecture titled "How to Build Strategic Partnerships between Universities". The University of Zurich is a strategic partner of Kyoto University.
As an example of strategic partnership initiatives, Vice-President Kono delivered a presentation titled "Promotion of international research and education collaboration through strategic partnerships". During the presentation, he explained the position and expectations of Kyoto University's strategic partnerships, shared good practices, and discussed the benefits obtained.
Following presentations on strategic partnership examples delivered by the representatives of other universities, the symposium was concluded by an address by Vice-President Kono.
Widely sharing information about the strategic partnership initiatives is expected to enhance the internationalization and competitiveness of higher education in Japan.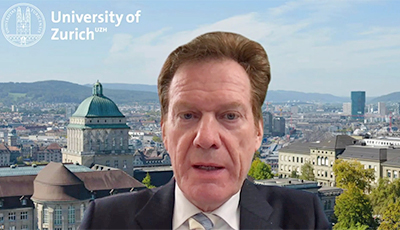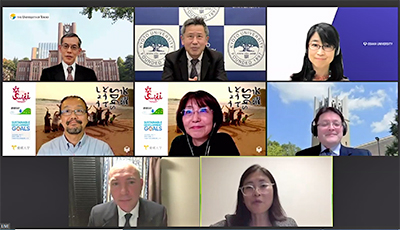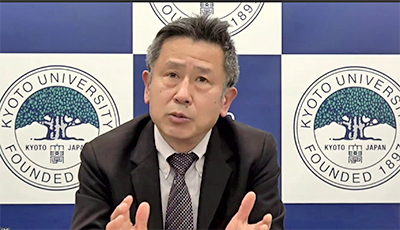 ---
Related links