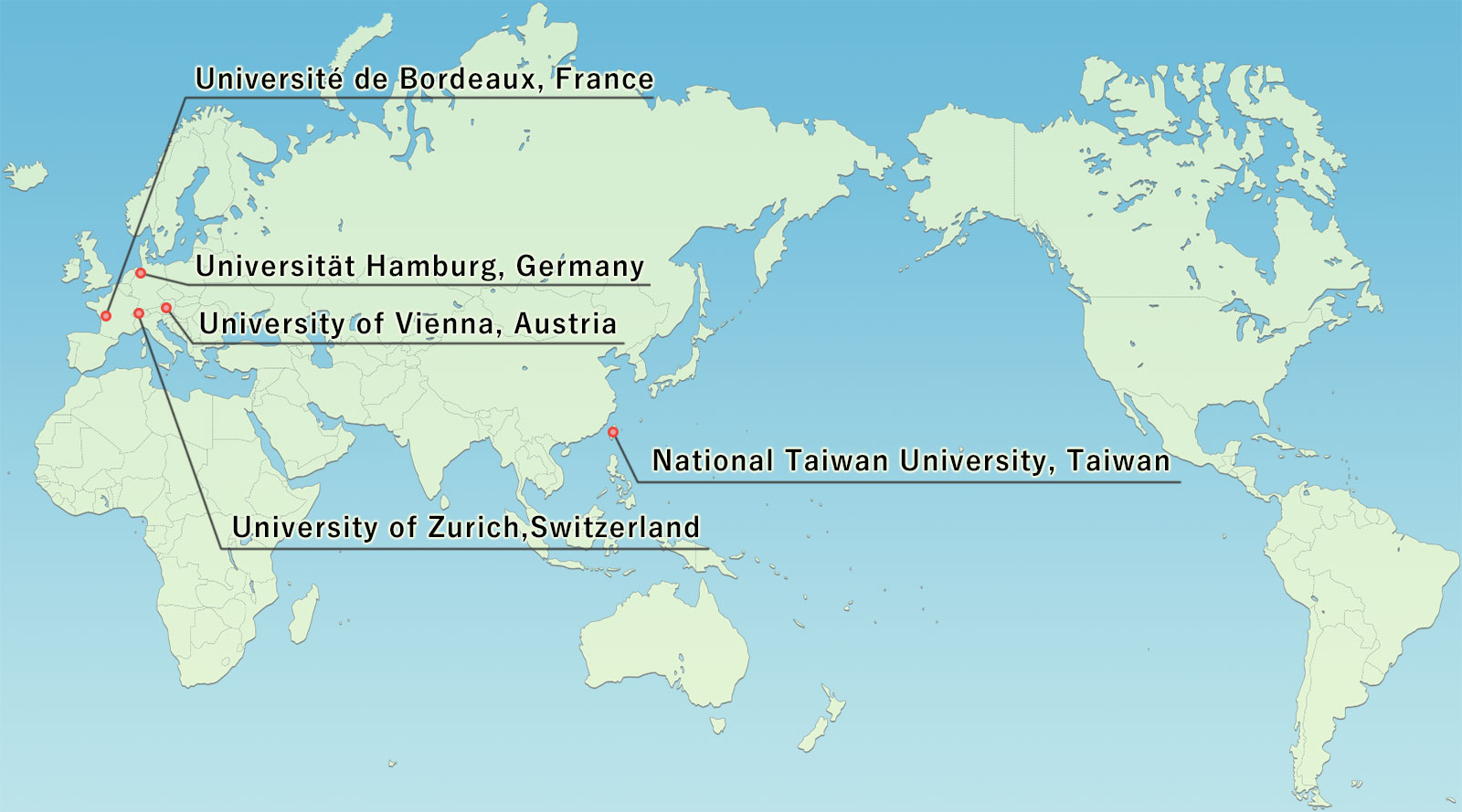 1. Definition of "Strategic Partner"
"Strategic Partners" (SPs) are institutions with which Kyoto University (KU) seeks to further enhance ongoing departmental collaboration and promote interdisciplinary collaboration, collaboration in new fields, and personnel mobility. Strategic partnerships are initiated through executive-level relations between Kyoto University and world-leading institutions with which it has concluded an academic cooperation and exchange agreement.
2. Purpose
Through its strategic partnerships, KU aims to enhance its international competitiveness in pace with global standards, and develop world-leading advanced research by promoting sustainable and focused interdisciplinary collaboration with overseas institutions beyond the framework of general MOUs.
3. Partnership Period
In principle, the period of each SP partnership is three years. Prior to the expiration of a partnership, the achievements of the collaboration will be reviewed with consideration given to the international situation and the sustainability of the research collaboration, and the partnership may be renewed if deemed appropriate.
4. Expected Outcomes
Strategic partnerships are anticipated to enable KU and its partners to:
Further promote academic exchange, particularly research exchange;
Increase opportunities to acquire external funding for international research collaboration;
Develop bilateral collaboration into multilateral collaboration;
Facilitate comprehensive international exchange, including educational collaboration and student and personnel exchange.
In addition, KU will aim to hold at least one university-wide symposium covering multiple academic fields in collaboration with each SP during the partnership.